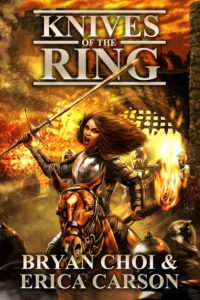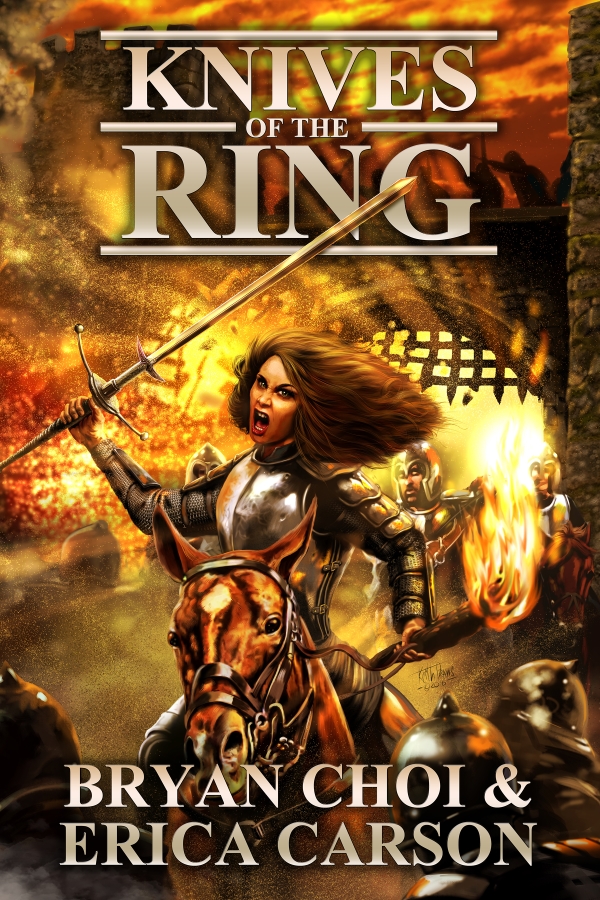 Knives of The Ring is now available (ebook and paperback) on Amazon. Click here to order!
Kingslayer and battle-mage Taki Natalis now fights for the empire that conquered his homeland. It's not a question of loyalty: it's a choice between kill or be killed.
Battered by defeats on the Ursalan campaign, Taki and his squadmates must race against time to find a legendary, ancient fortress suspended in the heavens. But their nemesis, the Sanctissimus Rex, desires it too and will stop at nothing to harness the unimaginable power waiting within.
Mighty foes, unhinged commanders, and malevolent fortune stand in the way, but the lives of millions hang in the balance.
We had actually intended for The Polaris Chronicles to be a trilogy, but realized that to both take the story full-circle and also end the individual books at good stopping points, we'd need to go for four. Would our series be a tetralogy or quadrilogy? Anyone who knows the answer, let us know!
For the upcoming holiday season, we although thought it important to get our act together and make sure people could buy paperbacks if they wanted, so we started that even earlier and ended up that you could order a paperback before the electronic copy. Make sure to leave us reviews on Amazon and Goodreads if you like Knives!
So, when can you expect to see the concluding volume go on sale? All we can say is sometime in 2017, and then it's time to start another series, beginning with Watcher.  Never fear, though. We plan on releasing another spinoff/continuation soon, this time about a certain redheaded, foul-mouthed fan of things that go bang.