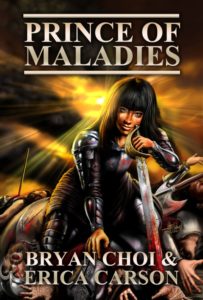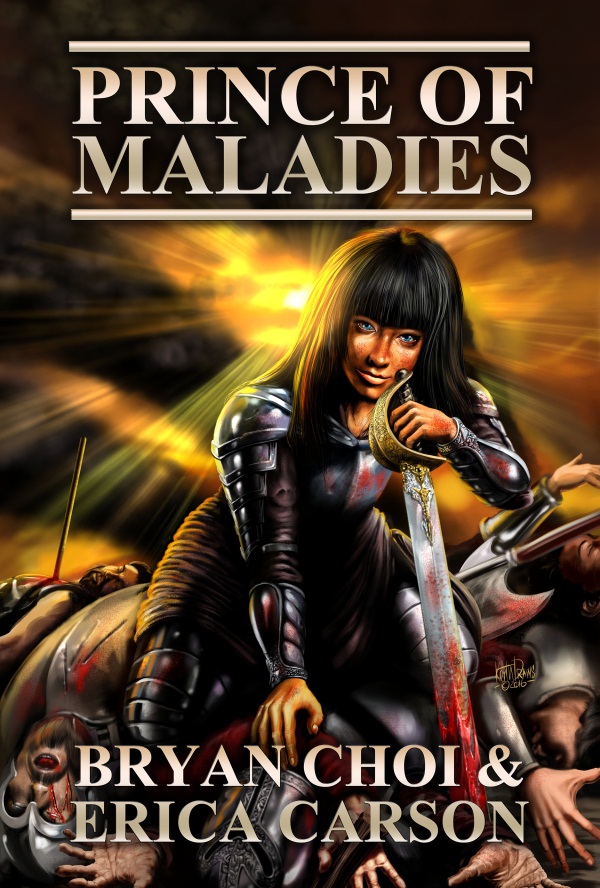 Prince of Maladies is now available on Amazon!
The Imperium's deadliest warriors are also its most despised, for they are descendants of demons. In his wisdom, the Padishah binds these tainted men and women to his service for the greater good.
Aslatiel and Lucatiel are poisoned by the same blood. When sibling rivalry plunges them into the depths of the prison school Sheol, only love will keep them alive til graduation.
Sometimes, a story's antagonists end up getting just as much interest as the actual protagonists, as many of our readers have told us! Quite a few people wanted to know more about the mysterious and tormented sibling pair who gave Taki and his band of misfits all sorts of hell. So, just for you, we wrote this spinoff. Chronologically, it's actually a prequel to Guns of the Temple, even though the work is listed as the third entry in the Polaris Chronicles.
Right now, Prince of Maladies will be offered solely in e-book format, but if there's enough interest, we may be able to produce print copies in the future. But for that to  happen, we need to know, and you can let us know through your reviews on Amazon and Goodreads!